Friday, November 18, 2011
Posted by

beaute desastre
at 12:09 AM
No comments:
Links to this post


Thursday, September 8, 2011
hey everyone!
this is a new feature i am starting on my blog -" TIP OF THE DAY" yaaayyyyyyyyyyyyyy!
so today's tip will be -
i , about a year back , i got fringes done in my hair and within a week , to my horror , my forehead was full of breakouts. i tried to reason , argue and fight my brain to find the cause and it all came to one ignorable but very important habit
want clear complexion sans any acne , blemishes and irritation? one thing you can do is -
KEEP YOUR HAIR AWAY FROM YOUR FACE !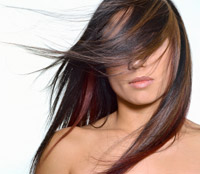 all those beauties out there who love their hair ( and face too) need to understand that the most uglies are caused due to hair and hair products .
hair on the face means oil (from the scalp along all the germs and grime and yucky stuff......cmon gals admit that your hair isn't as clean as your face all the times ,isn't it?) on the face which often means ACNE !!!!!!!!!!!
whatever hair products you use shampoo, conditioner, styling gels , sprays or even serums and oils they tend to disturb the natural pH levels of the skin thereby producing more sebum and causing unwanted, very hated zits !
so darlins keep your hair tied or in a head band as far as possible .
our very own stunner bipasha basu in a slick pony tail for the move corporate ....please note how her skin automatically becomes the focus and imparts radiance to the look !


and when doing anything to your hair wash it all off your face and skin so that none of the residue remains on the skin and causes problems !
in one month or so you may notice a radical improvement in your skin!
tell me how it works for you and also all other treatments u tried that worked / did no work in the comments below
love,
vj........<3
no copy right infringement intended ...... i do not own any of the above pics . if you are the true owner of the pics then contact me on vj.neglur@gmail.com and i will take down those pics asap !
Posted by

beaute desastre
at 10:03 PM
1 comment:


Labels: acne, bipasha basu, breakouts, hair, hair care, hair products, headbands, ponytails, shampoo, skin care, tip of the day
Wednesday, August 3, 2011
price :- inr 220 i got it for inr 210 after discount........*yoohoo* that is about 4 usd
its official ! i have found " my red lipstick".
i have a theory about red lipsticks that like a foundation everyone has their own perfect red lippie . one shade doesn't work for all .
Also you have to understand that i m an inexpensive beauty addict so the blog name .
This range of lippies in newly launched and when i saw these on urban touch in a sale i was hooked.
I generally tend to gravitate towards darker shades so reds , browns so i chose this shade - brick rose ! after some mishaps along the way the lipstick finally arrived
I did not know that this shade was going to change the way i looked at lipsticks forever !
What the website says:-
Fall in love with color, all over again: Crisp Color from pure color pigments

Creamy Feel, with a built in lip balm

SPF 15 for sun protection
16 Captivating Shades
Packaging:-
its a sleek red packaging that is quite light weight and easy to carry about . The metallic semi shiny surface is nothing you will be ashamed of to take outside your purse .Also, it aint flimsy so you dont have to worry about it breaking in your bag and creating a mess !
Its is the most delicious red ever with slight blue undertones. the blue undertones dont make the lipstick unwearable for warmer skin tones like mine because the slight pink shade to it kind of neutralizes the blue . so its wearable and gorgeous for warm as well as cool tones . one swipe is all you are gonna need for the day
the claims that the company makes are held true to the dot .
the staying power is good 4-5 hours with eating and drinking and with a lip liner will last longer for sure .
if just the colour being fab was not enough they are so moisturizing , that i don't feel the need for a lip balm .
being moisturizing does not mean its sticky. its are comfortable to wear and my hair don't feel like smooching it from time to time ( one of the reasons i hate the concept of lip gloss.... hehe that's me ). also, it has SPF 15 in it so it will keep your lips from getting damaged due to the harsh effects of the sun like tanning, ageing etc. i , personally, find the SPF quite adequate .
it smells like choco-caramel cookies to me dunno y but i like the smell a lot . it also doesn't have any sickening chemically taste .
swatch in natural light
now lets got to the crux of it all
pros:-
true color nothing sheer lipstick or stuff

extremely moisturizing

has spf 15 adequate to keep your pout from getting damaged due to the sun.

good smell

no taste

very moisturizing

quite affordable

can work on cool as well as warm skin undertones
cons:-
none i can think of personally

smell light be a turn off
verdict:-
love love love it.
i wont say buy the shade that i have but do try any other shade in the range .
you too will fall in love with it
this lipstick is going to make it very difficult for me to not compare this with any other brand or type.
i guess i love these more than the original color sensational ones
please ignore the way i am looking. had an rough day . btw i think theis lipstick makes my teeth look whiter.....lolz
rating :-
5 on 5
that's all folks
love until next time,
vj .............*muah*
since its my first blog constructive criticism is appreciated .
do comment ! like and rate it !
"if you see these pictures or the blog content anywhere else than my blog and imbb please note that the content is stolen and report it to me immediately
Posted by

beaute desastre
at 2:45 AM
9 comments:
Links to this post